*Updated June 5th, 2020
I happy to announce that photographers are now allowed to get back to work! We are allowed to photograph sessions as long as we're keeping our social distance and using no-touch posing guidance. Unfortunately, that means that I am not yet able to open my studio for posed newborn sessions, but lifestyle sessions are now a great option for newborn sessions as they completely follow these new guidelines.
So… I can now start photographing families, maternity sessions and baby milestone sessions outdoors, as well as in-home newborn sessions. If you plan on booking your session for this summer/fall, please contact me and we'll talk about the options. Dates are limited, and July is almost full. If you already booked your session and are patiently waiting to schedule – thank you! I will contact you soon to schedule.
Here are my new policies for outdoor sessions, to help keep your family and mine safe: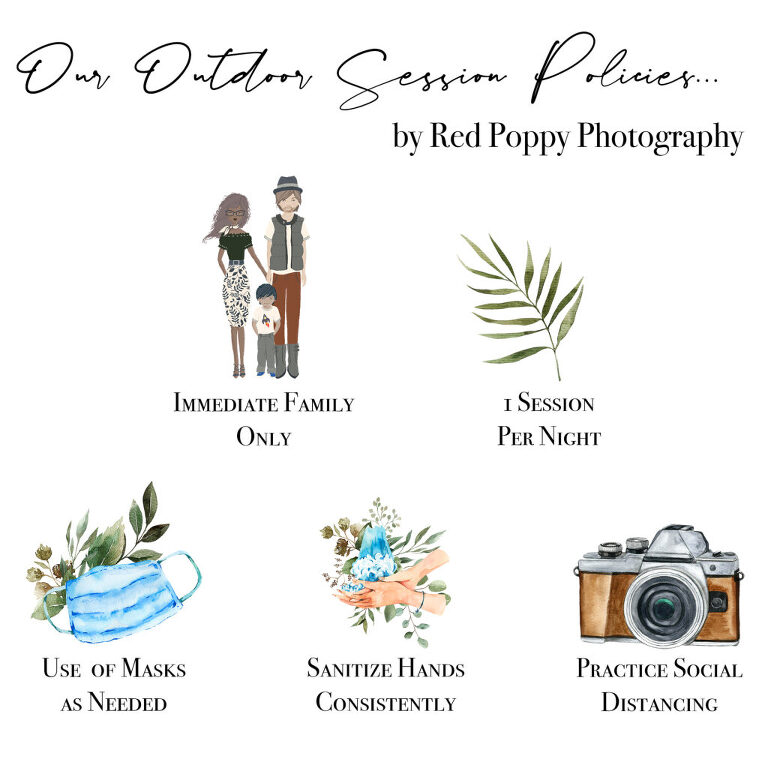 I look forward to photographing your family soon!